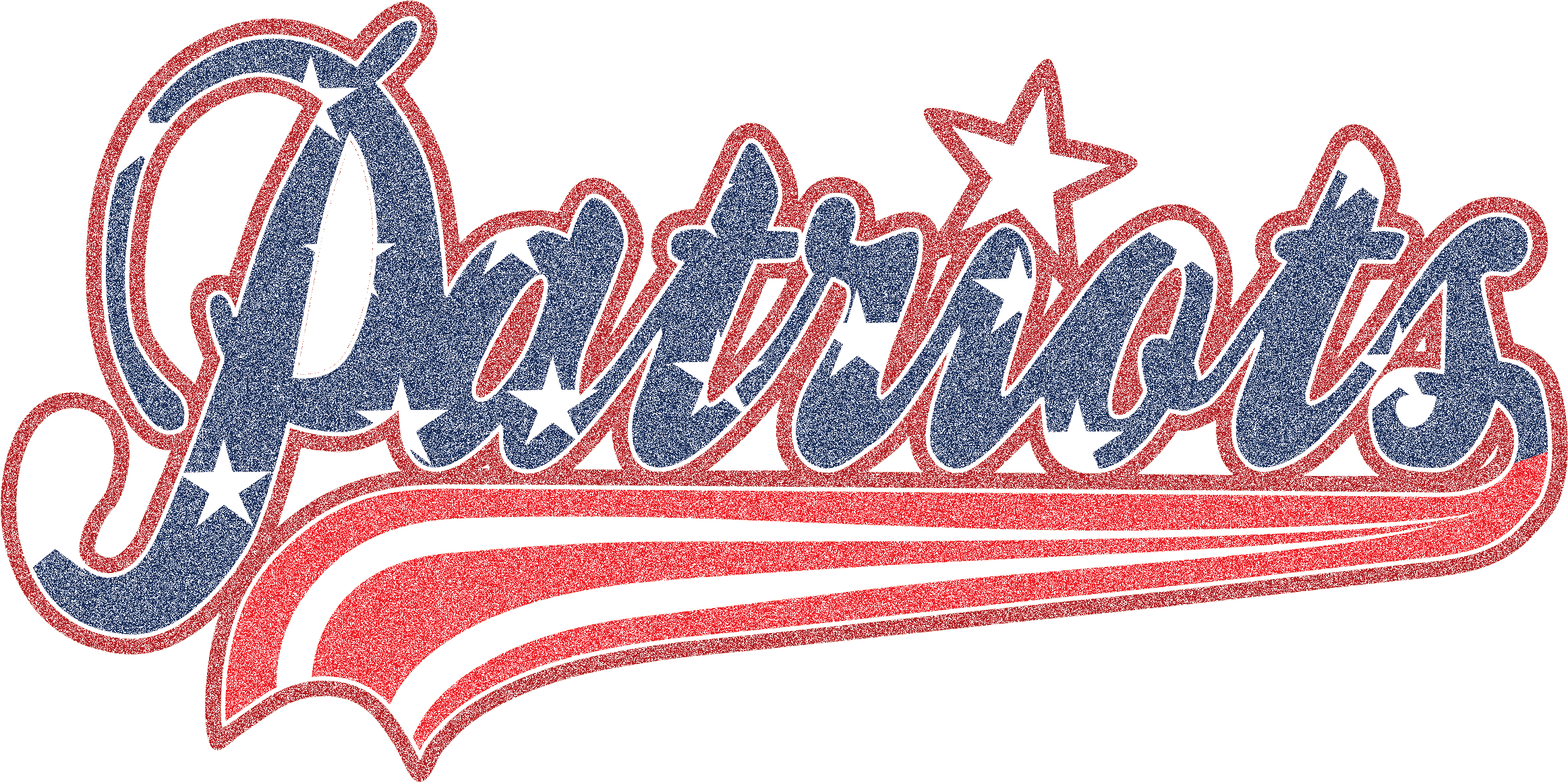 Howard County's College Prep & Fastpitch Softball Travel Organization
2023/24 Maryland Patriot' Commissioner
Robert West [email protected] 443-710-5200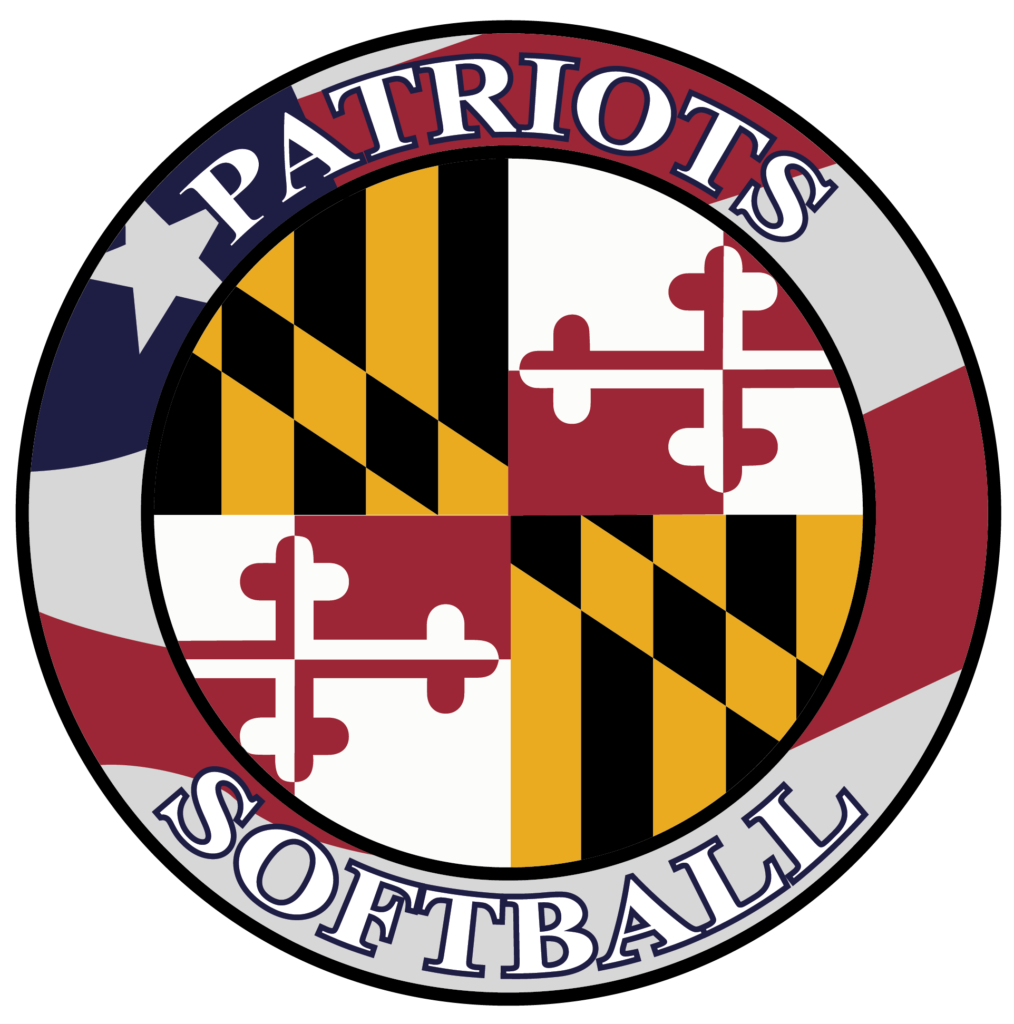 The Patriots are a College Prep fastpitch Softball travel organization based in Ellicott City, MD. The Patriots are part of one of the largest Softball organizations on the East Coast. The HCYP Travel program has over 132 players on our Patriot, and summer Liberty teams. The Patriot organization is committed to finding the best Coaches, best Facilities, and best organization to support our teams. We are dedicated to teaching good fundamentals of softball to develop the skills required to advance our players to the next level of play and have fun doing it. We have an open communications policy and stress continuous process improvement of our organization including reviews of the Coaches, organization, policies and direction to keep moving the program forward.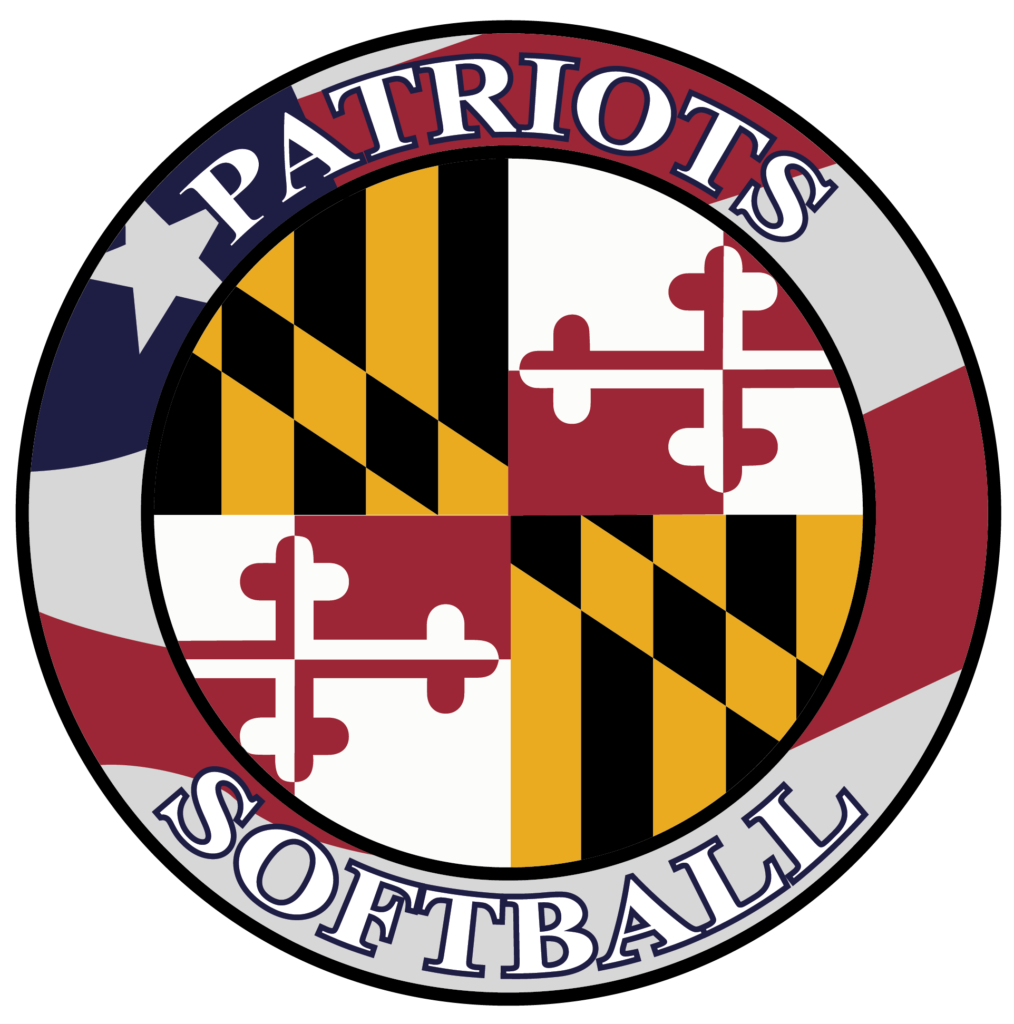 2023/2024 Maryland Patriot Teams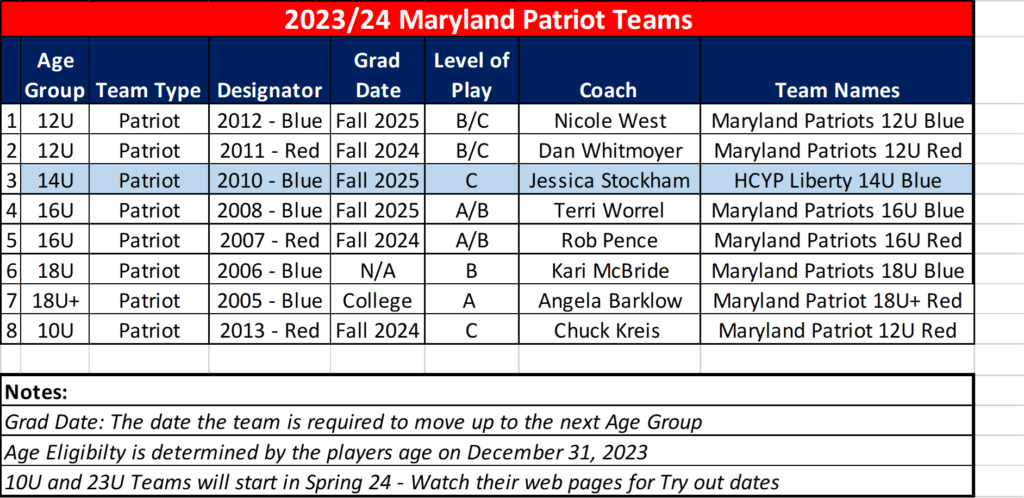 Our Teams
What's in a Name?
All of the Patriot Teams share a common naming convention. (e.g., Maryland Patriots 14U Red – Smith). So, what is the significance of the color? When Patriot Teams are assigned, we determine if they are a first- or second-year team. For instance, a first year 14U Team would be made up primarily of 13-year-old eligible players. A second year 14U team would be made up primarily of 14-year-olds. Teams are allowed to sign any eligible age player, however the year they will graduate to the next age group is predetermined. For the 2023/24 Season, Patriot "Red" Teams will be graduating at the conclusion of the season. Patriot "Blue" teams are scheduled to graduate at the conclusion of the 2024/25 Season.